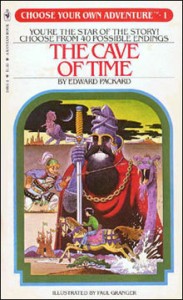 I'm pretty stoked about the new blog series starting at Higgaion:
In the coming weeks, probably stretching into months, I plan to read as much as I can find of the published literature on gamification and blog about the experience. I will also share some of the practical lessons I've learned from gamifying my own Religion 101 course.
Chris Heard explains the concept of "gamification":
In case you haven't encountered gamification yet, the EDUCAUSE Learning Initiative's 7 Things You Should Know About newsletter for August 2011 used the widely-accepted definition, "Gamification is the application of game elements in non-gaming situations, often to motivate or influence behavior." Nick Pelling claims to have coined the word "gamification" in 2002, defining it as "applying game-like accelerated user interface design to make electronic transactions both enjoyable and fast" and primarily seeking to make electronic devices fun to use.
These interests are close to my heart also.
It's common knowledge that "hearing" is not as effective a tool for learning as "seeing," and that "seeing" is not as effective as "doing." This needs an addendum: "doing" is not as effective as "playing."