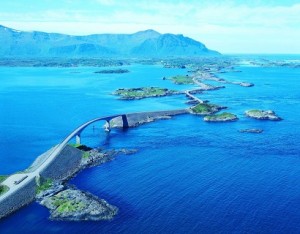 It's a good question why an agnostic would study early Christianity. I can't answer for everyone, but I can answer for myself. Even after I have disengaged myself from believing the content of the Christian faith, I have never fully given up the interest in it that was ignited in me through a Catholic education. I still remember fondly my first church history teacher, typically Dutch in his enthusiasm for the somewhat arcane and eccentric subject. This subject did not stop being of interest to me after I was no longer a believer.
I also remember sitting in another church history class while in college, when the news of the election of the successor to John Paul II was announced, with the tittering and excitement people felt, most of whom were not themselves Catholic. There is a certain fascination with the subject globally even in people who don't believe. In Japan, fictional stories incorporate Christian beliefs as an exotic motif. In Russia, where grown men have gotten into barroom brawls over Kant, they also have interest in speculation on the subject, which casts its shadow over the whole history of the Western world. And in California, where I live, a Persian friend of mine who is a Muslim had been himself wondering whether he should rather be a Christian. Suffice it to say that people of many backgrounds have found the subject of Christianity interesting.
My wife, who has a Lutheran background, has a story not that much unlike my own, except for all of the most nerdy bits. She also had passionate involvement with the church in her youth. She also continues to have a level of attachment and fascination, as I do. She also has no desire to be a part of any church. Of course, she has even less a desire to take up the academic approach to the study of religion as a hobby. It takes a certain kind of nerd to appreciate that.
I try to follow the evidence as I see it. I try not to worry about where it will take me. This can at times be a painful road. In regards to the subject, I have had two significant and relevant "Damascus road" moments. At 15, I became an agnostic instead of a Catholic. I have since flirted with having any kind of Christian belief at all, even the purely metaphorical kind, but I prefer a simple identity as an agnostic over the difficult emotional jumping jacks of belief. My outlet for interest in this subject is now met by the historical-critical approach. I suppose a lot of people have similar stories.
At 21, after building the Early Christian Writings website, and after taking up the other side of the argument at length and with all the same kinds of rhetoric usually tossed around, I had a much less dramatic but similar experience. I gave up my belief in Jesus. This is meant literally.
Both Jesus and God are objects of faith. The belief in a kind of "Jefferson Bible" Jesus forms part of the deism that Christianity projects beyond the church. To accept it is to acknowledge an important social glue that provides common ground between Christians and people who are disinterested in the rest of Christianity. It allows them to remind Christians politely that, yes, they do believe in God, or, yes, they know there was a guy named Jesus; we really aren't so different you and I.
This doesn't mean that I don't grant plausibility to the historicity of Jesus as a historical hypothesis. But that is not the kind of belief that people have in Jesus. Of the billions of people in the world and the millions of people trained in history, who believe, extraordinarily few have taken up the task in all good faith to determine whether it is the best historical answer. This is why you see all the histrionics of Scholars-Against-the-Mythical-Jesus. They know the conclusion they believe, and they've never actually considered whether they should have to demonstrate it in a rigorous way.
So I'm in the not-so-special camp of not knowing the answer beyond a reasonable doubt. As someone who appreciates the importance of skepticism where skepticism is due, I have come to accept this level of reasonable doubt based on where the evidence as I see it has led me thus far.