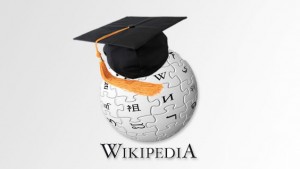 Not just another Wikipedia rant: it's worth thinking a little about what what makes the world's largest encyclopedia tick, what's different about academically-oriented writing, what the relative strengths of the two are, and why it matters.
In the words of Dr. House, "everybody lies." When it comes to research, everybody has a bias.
Like the bacteria living in your stomach, some of them are the kind that are benign. These dispositions actually motivate you to digest information thoroughly, exercise critical thinking, and build a product of research that represents the subject matter faithfully and reflects on it intelligently. Others are less helpful and are the kind to consider as possible sources of error.