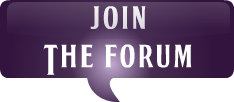 Several bloggers, including Roger Pearse and Neil Godfrey, among others, have used a venerable, ancient forum on the web to hash out issues informally in an open discussion format. This forum, over 10 years old, resided at the "Internet Infidels Discussion Board" as "Biblical Criticism & History," where I moderated for a while.
Yesterday, that particular forum lived on at "Free Ratio" as the History of Abrahamic Religions & Related Texts. But today that forum got iced. Nobody can post anymore.
Since I see this as a tragic loss, given how few really active forums with quality discussion exist for our topic, I immediately responded by setting up its spiritual successor, the Early Writings forum.
I'm looking forward to the next 10 years of discussions, and to kick this thing off, I have alerted some of the notable posters from the old forum. I am also inviting everyone reading this to help give it a chance to grow by stopping by and posting. (And I will be putting some sneaky links on my other websites to get it rolling.)
Think of it as a place where you can float ideas, ask questions, or sound off with even less pressure than your blog's "publish" button… which is something that I find valuable and that, for others, is the only way they prefer to get involved in the discussion: informally. Join us.