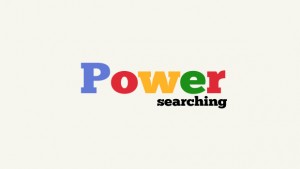 I recently mentioned the search tools available here:
And they have already improved greatly.
The historical archive of the Biblical Criticism & History forum has been reindexed and checked so that it is indeed complete and unabridged.
The greater Blogosphere search function has been expanded with more websites and upgraded with "refinements," which let you drill down by category into "biblioblogs," "forums," "books," "articles," "google-books," "jstor-articles," "resources," or "websites" with just the click of a link.
Last but not least, an Early Writings search function has been created to allow you to use a Google custom search engine over online translations of early Jewish and Christian texts, which themselves are tagged for search refinement as "Early Jewish Writings," "Pseudepigrapha," "DSS," "Talmud," "Early Christian Writings," "Apocrypha," "NHL," "Church Fathers," or "Gnostica."
Please have fun with these new toys! Let me know if you have any suggestions.
The first option, the main (historical) collection of Biblical Criticism & History archives, searches over 150,000 pages of discussion from 2001 to 2013. Here, for example, is the result for "Marcion":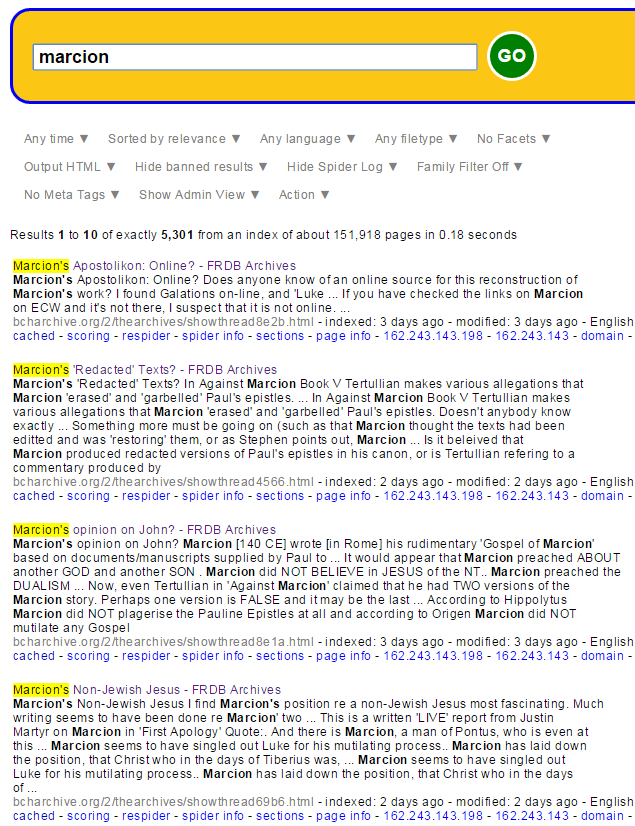 The second option lets you search the modern (current) collection, with the archives of the forum that is active today. Here, for example, is the result for "Marcion":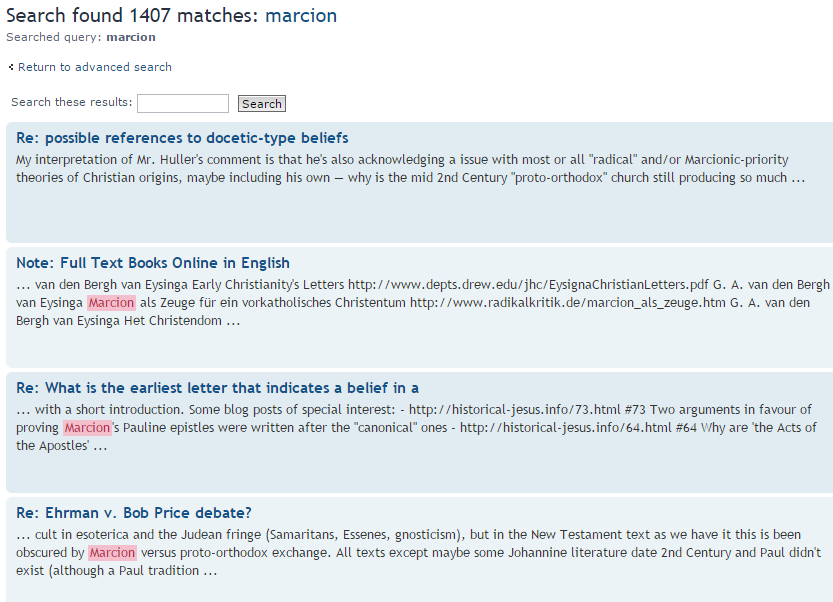 The third option, the greater Blogosphere search, lets you conduct a Google search on a subset of the Internet with a focus on academic resources (books and articles), resources and websites on the Bible, and various blogs and forums discussing the Bible.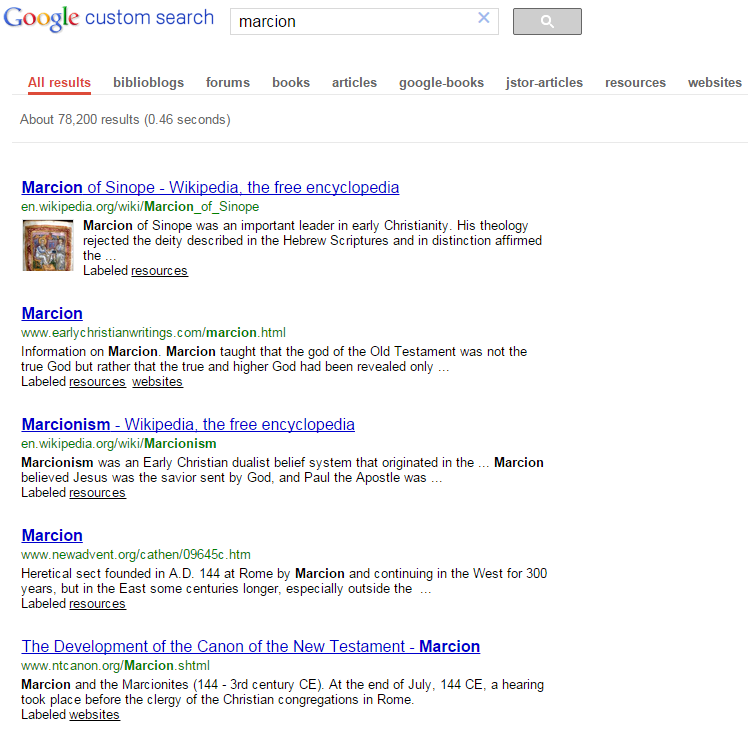 You can, of course, use this just to skim the blogosphere proper.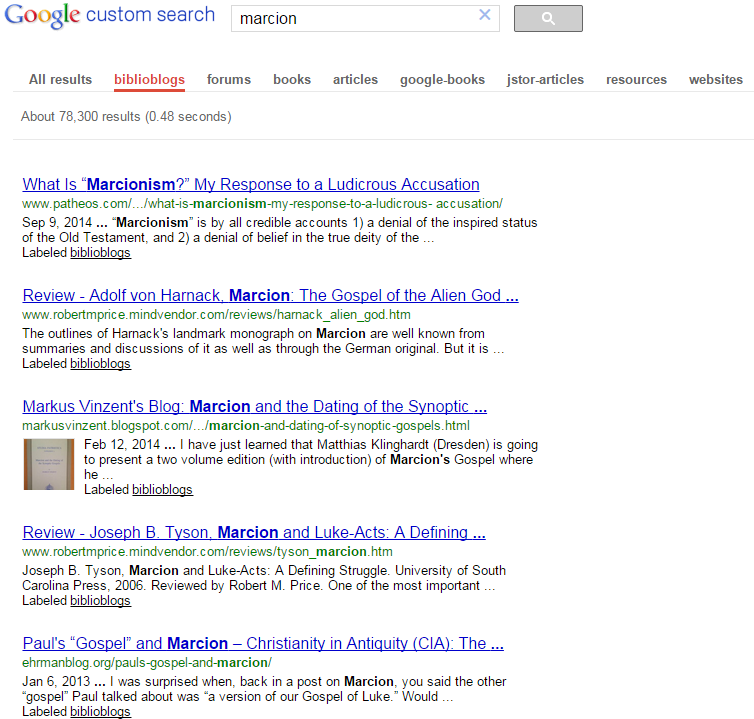 Or you could take a look at some discussions about Marcion that can be found online.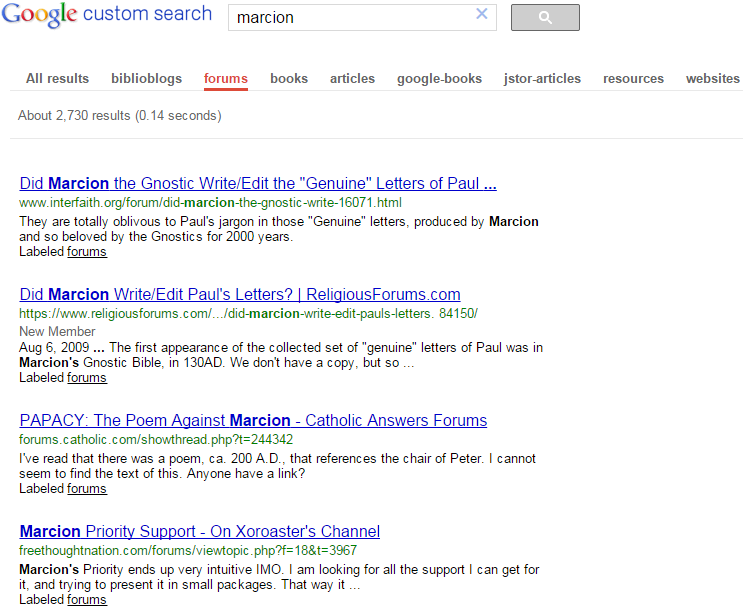 Or, for a more serious purpose, you might want to limit yourself to articles, available in full text online.
Or maybe you'd rather go check out the results in the fourth search box, the Early Writings search, and find out what ancient references to Marcion can be found.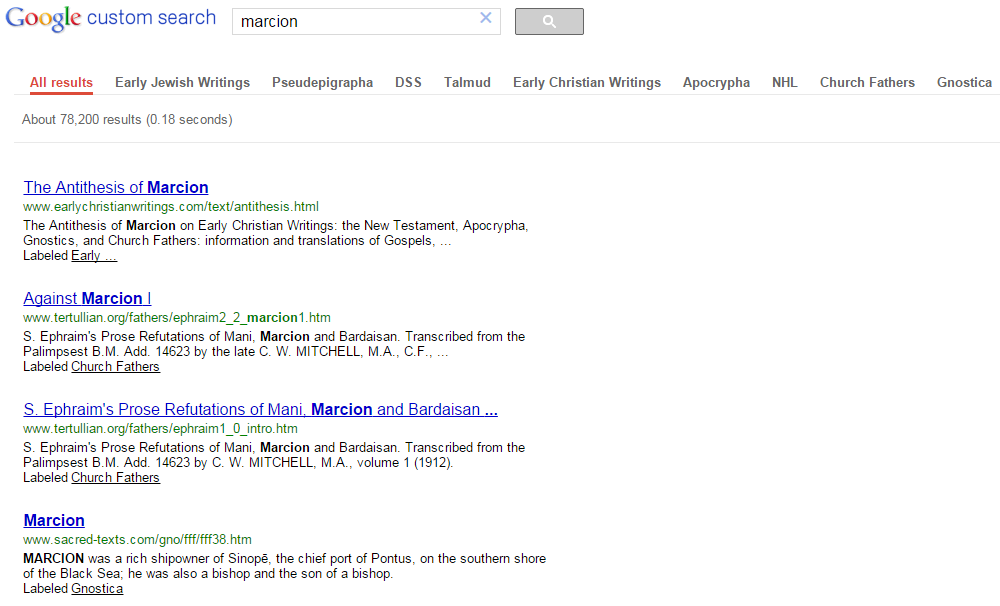 And if they're not ancient enough, you can narrow it down to ante-Nicene texts ("Early Christian Writings").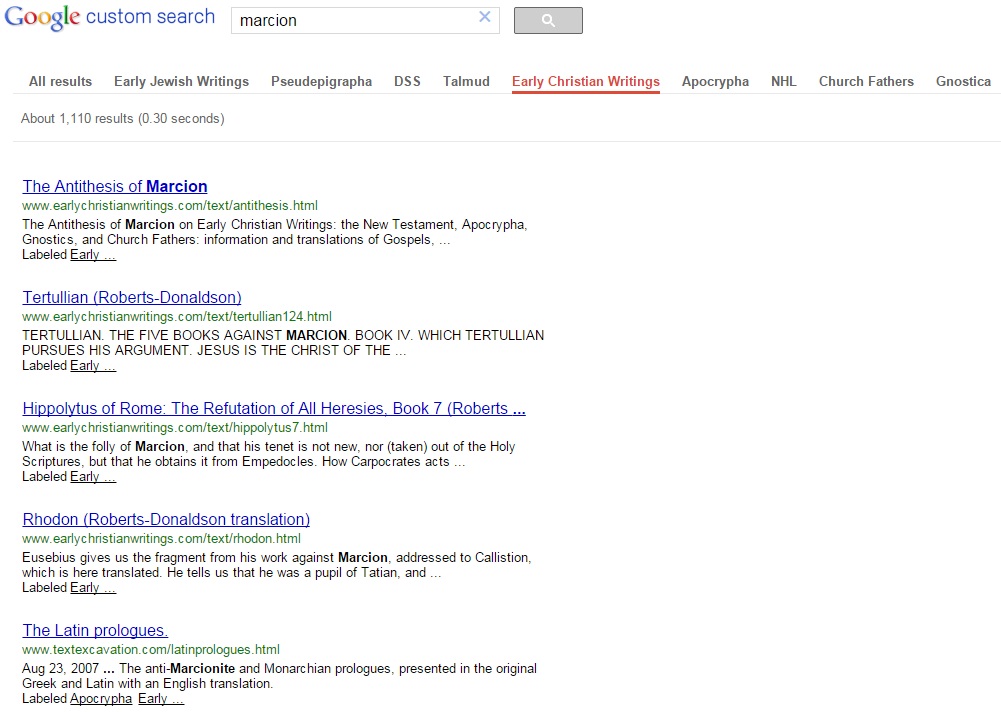 But let's say you want to find more oblique references to Marcionite theology and similar ideas. So you rack your brain to come up with the search phrase "demiurge creator father hidden god" and give it a go.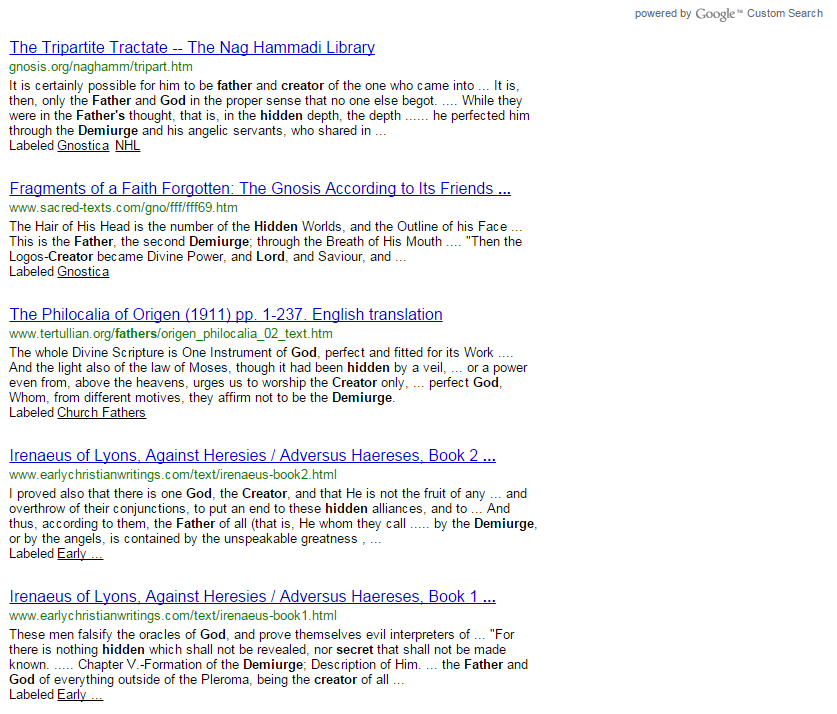 By now I think you have a good idea what it can do. Give it a try.