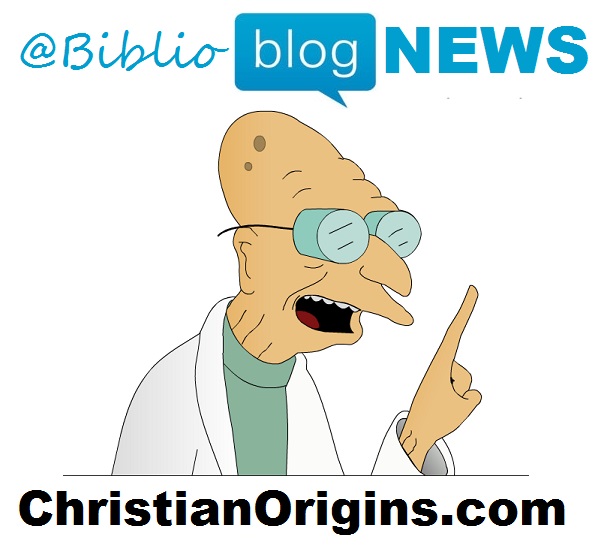 There's a new website that aggregates, (lightly) filters, and categorizes all the latest news related to the Bible from blogs around the web. You can find it on Twitter at @BiblioblogNews or visit it on the web at christianorigins.com.
You can also get it delivered daily to your e-mail or add it to your feed reader. The site is in active development, so please let me know what you think so far.
Neil Godfrey shared this screenshot earlier today over at Vridar: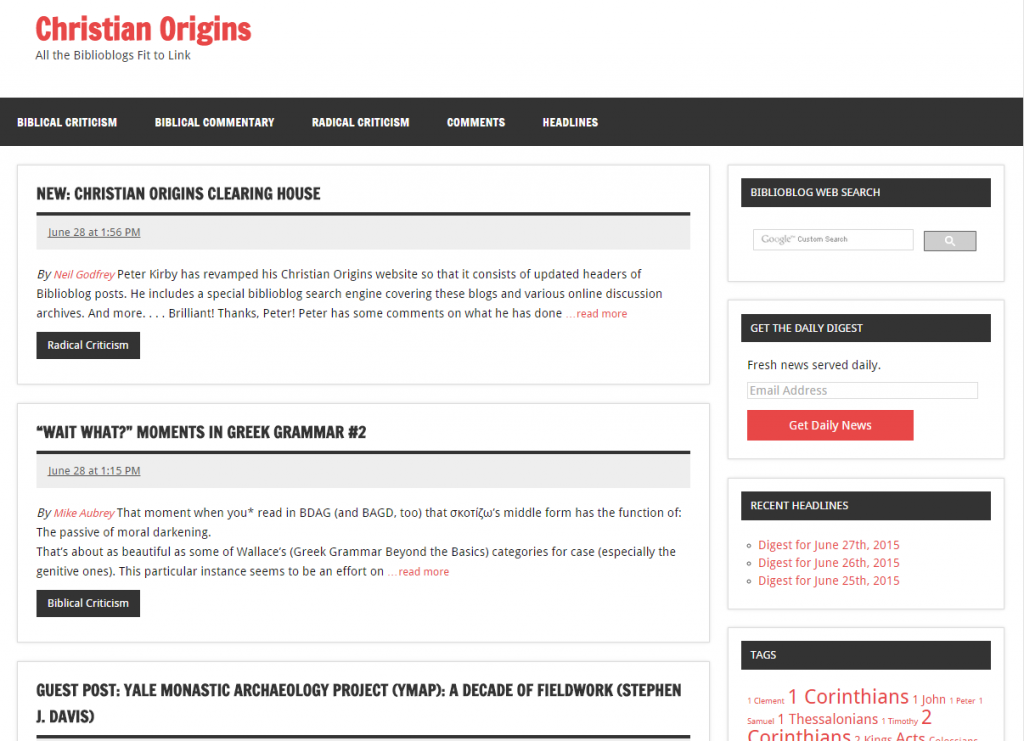 As he mentions, I'm interested in doing more with the data: more tags and different filters, for example. I might have a better idea where to go with this after hearing some feedback from people. Please let me know if you have any ideas or suggestions.
Some may remember the christianorigins.com location as where I used to blog, and I will indeed be moving over my old material to this blog.
The powerful, custom "Biblioblog Web Search" linked in the top right has been mentioned before, originally deployed at the Biblical Criticism & History Archive website, which provides historical archives for the current Biblical Criticism & History Forum. Definitely worth giving a spin if you haven't already. You can also drop it right into your website if you like, with this code:
<div>

<iframe 

src

="http://bcharchive.org/websearch.html"


width

="

310

" 

height

="

45

" 

frameBorder

="

0

">

</iframe>

</div>
At least worth a bookmark, I hope! Thanks for checking it out.