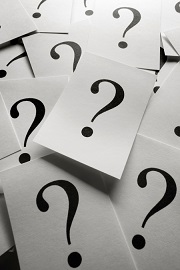 In my last post, I drew together some lines of thought. (1) The Gospel of Luke's preface says the writer is putting things 'orderly' or 'in order.' (2) The central section of the Gospel of Luke exhibits a structure of chiasm (according to some scholars) and disagrees with the order of Mark/Matthew. (3) Some writers in the ancient world used such literary structure to make their text memorable to those hearing it read.
From this, I concluded that the author of Luke-Acts intentionally ordered his narrative to make it memorable, that this is part of the interpretation of the preface, that this explains his treatment of the other synoptics, and lastly that Luke-Acts did all this so that his work could stand on its own, as it were, as an important text to be read widely, without having a claim to apostolic authorship.
This short essay moved from premises, stated and unstated, to a conclusion.
The conclusion is a plausible but not necessary consequence of the premises.
The unstated premises are a bit shaky too (e.g., the text of Luke-Acts, any synoptic problem solution).
To say that a lot of writing on the New Testament follows this kind of pattern is a bit of an understatement.
There is more to the problem of Luke and Acts than first meets the eye…
Looking at the text of Luke-Acts, we might ask:
First, were Luke and Acts written by the same person? (Ask the question even if we think we know the answer.)
Second, and related to the first, are there any alterations to the text of Luke-Acts for which we have no manuscript evidence? (Ask the question even if we think there's no way to know the answer.)
Third, and obviously, what is the solution to the Synoptic Problem? Who wrote first? Who used whom, and how?
Fourth, when would we say it was written? You can get the answer 65 AD, 80-100 AD, early second century, or mid-second century, depending on whom you ask.
Fifth, why does the Acts of the Apostles end how it does? (It's questions like these that show how rarely "evangelical" and "critical" scholarship intersect in their interests beyond matters of textual criticism and interpretation. What one finds endlessly fascinating, the other so often finds trivial.)
Sixth, what about those "we sections" of Acts? Literary device (V.K. Robbins), inherited from a diary, false affectation, or evidence of being a companion of Paul? Pick your poison.
Eighth, was the title "the gospel according to Luke" originally attached? (This question can be treated separately from whether the other gospels originally had their titles.)
Ninth, was the author male or female? (The latter has been argued.)
Tenth, where was the author writing from? (Geographically, that is.)
These are just some of the problems (clearly, not all) of Luke-Acts internal to the text. And externally?
Marcion! This guy. He's as bad as Papias.
What do they have in common? Marcion, like Papias, doesn't survive in extant manuscripts. He's known only through quotations and references. At the same time, both Marcion and Papias are some of our most important evidence for the reception of the New Testament texts in the years before Justin Martyr.
Marcion and Papias can feel like ink blot tests. Those investigating seem to come to almost as many opinions regarding them as there are investigators.
I'm okay with not knowing all the answers. That's to be expected. The evidence is uneven, and it's our job to know what we don't know as much as it is our job to say what we do know.
But sometimes it feels like, as soon as you get one answer, ten questions jump out to ambush you.
I guess if we didn't like wrestling with difficult questions, we wouldn't be here, would we?